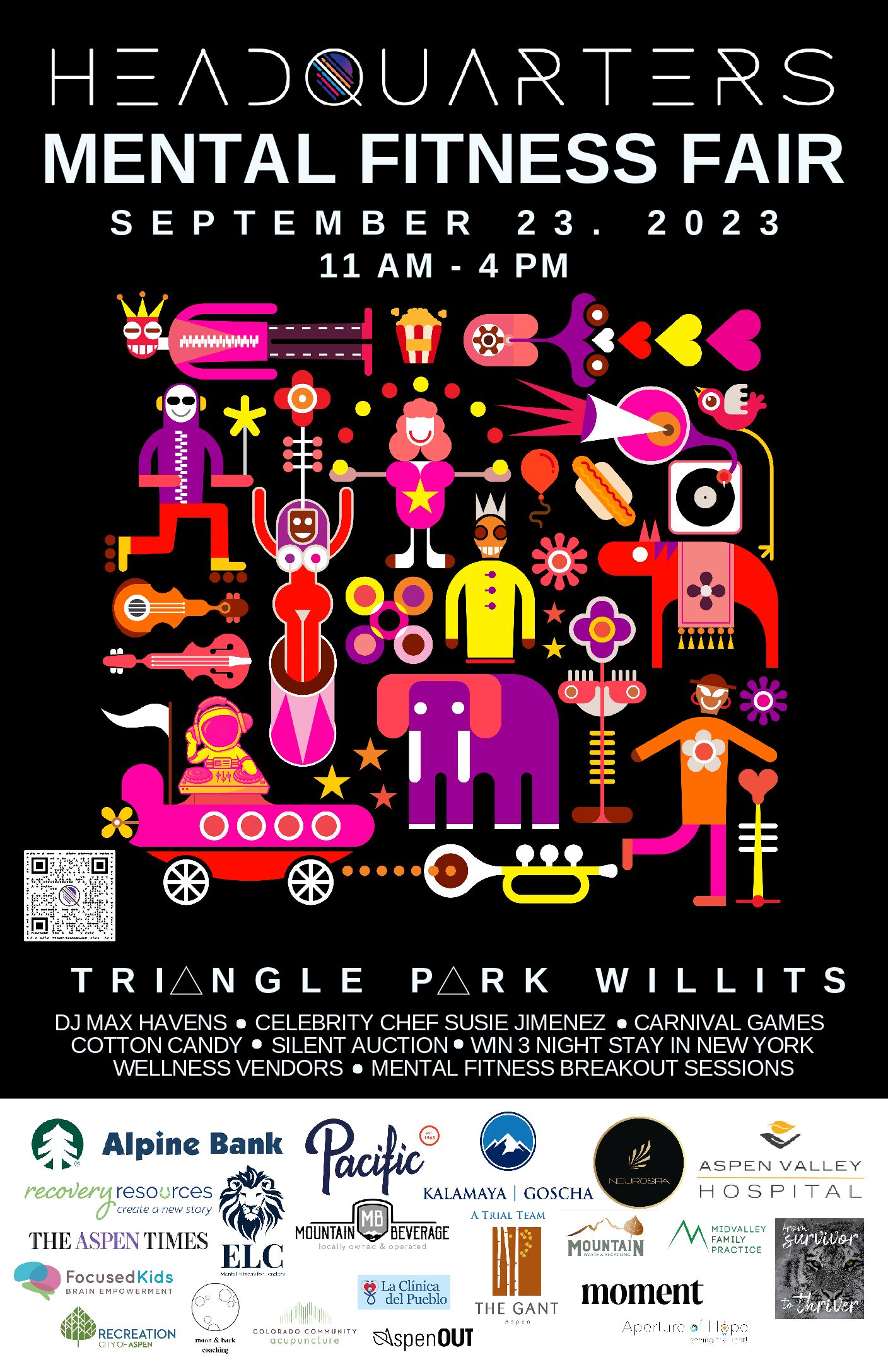 HeadQuarters Mental Fitness Fair
Mental Fitness is the purposeful practice of taking care of your mind. Through this we gain the tools and skills to cope with everyday stressors, creating the resiliency to thrive. This collaborative event is designed to provide community members the opportunity to explore different modalities they can use for their mental fitness and discover mental health resources offered from Aspen to Parachute.
Event Rundown
11:00 Fair Kickoff
Vendors/Organizations from Aspen to Parachute will come together to highlight the tools and resources they provide to encourage Mental Fitness
11:00 – 4:00 Carnival Games Fun for the whole family!
1:00 – 1:30 HeadQuarters Special Announcements
1:30 – 2:00 Competition Lawn Games: Egg-Spoon Race (all ages), Tug-of-War, Kettle Bell Challenge
3:00 – 4:00 Breakout Workshops
Workshop sessions that encourage positive Mental Fitness. Finding practices that work for you can be costly and overwhelming. These short sessions will allow people to discover tools and resources that may work for you.
Want to get involved?
Sponsorship Levels
Sponsorship Application
Learn more about the fair!
HeadQuarters (formerly Aspen Strong) is a grantee of AspenOUT.